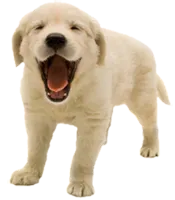 In your search for a veterinary facility, we believe you should expect high quality care as well as great service. As a new client of our practice, you can expect our full attention to your pets' needs. Our goal has been to assemble a veterinary health care team committed to providing exceptional client service and the highest level of veterinary health care. Our commitment to you is to continue to offer our world class service with respect and courtesy and a state-of-the-art veterinary facility.
When you arrive for your appointment, you will be warmly greeted by our friendly client care specialists who will escort you and your pet into an exam room. One of our experienced veterinary technicians will then take an in-depth medical history and important information needed for your appointment.
Our veterinarian will see you next, they will perform a full head to tail exam on your pet, listen to their heart and lungs, examine ears, eyes, and nose. The doctor will feel your pet's body for lumps, bumps and check their coat. The doctor will manipulate their legs and arms for mobility and palpate the abdomen for any abnormalities. The doctor will listen and answer all your questions. The doctor will go over a treatment plan and discuss any further treatments or diagnostics that may be needed.
At the end of your visit, your technician will normally wrap things up for your appointment, they will provide you with further educational information and answer routine wellness care questions for you. The technician will escort you to our client care specialists, who will handling invoicing and schedule any follow-up appointments that are needed.